You can browse emails in your email archive by clicking on the Browse Tab. You can search for any specific emails using the search bar.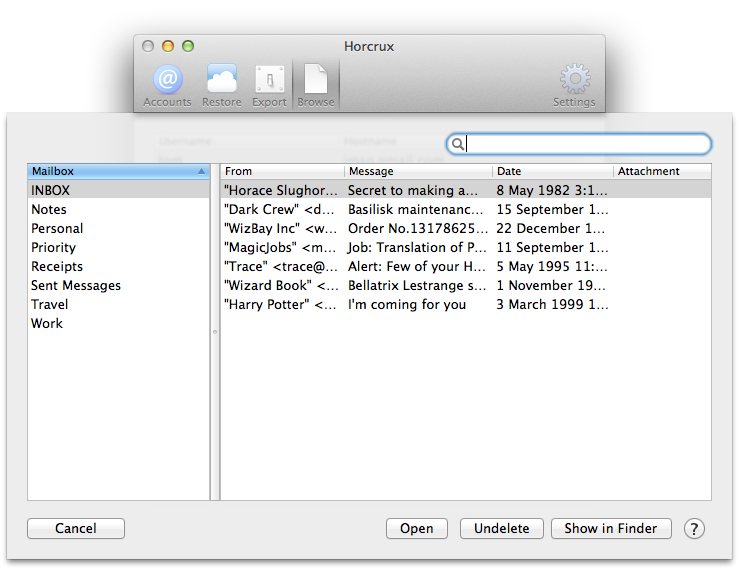 You can select an email using the browser and click on these buttons:
Open:
This action opens your emails in your default email program (Apple Mail, Thunderbird).
Undelete:
In case you have deleted a particular email in your email account. A single click will restore back to the cloud.
Show in Finder:
Takes you to the place this email is stored.