1) In the Accounts tab, select the snapshot you want to browse.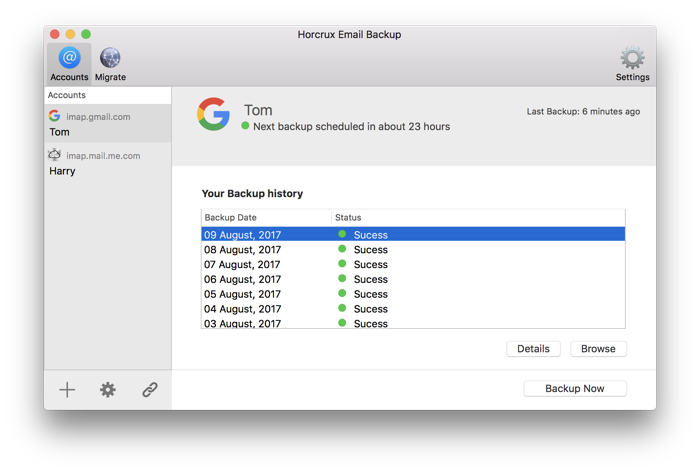 2) Click on "Browse".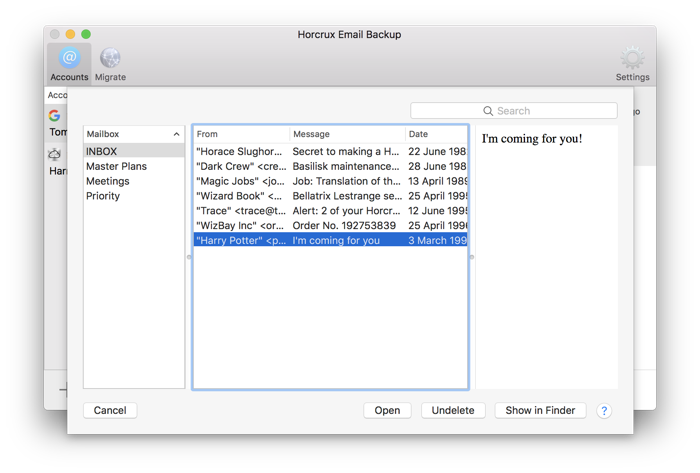 You can select an email using the browser and click on these buttons:
Open:
This action opens your emails in your default email program (Apple Mail, Thunderbird).
Undelete:
In case you have deleted a particular email in your email account. A single click will restore back to the cloud.
Show in Finder:
Takes you to the place this email is stored.