Posted on
After a month of development and a few sleepless nights, Horcrux 2 is finally out. The best feature is it works on Mavericks. It sheds a lot of baggage from a bad framework we were using before (MacRuby). It's quite fast compared to the previous versions. It consumes a lot less power.
There are a few new features:
You can now disable a few accounts from the backup queue while still being listed in Horcrux. Thanks to Jay Hennessy for the idea.
Another feature is the ability to export the mailboxes into .mbox format. This is a very portable email archival format which many other mail clients use.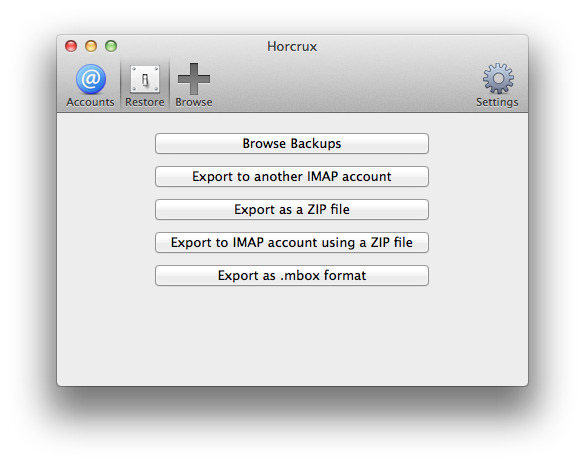 Special thanks to Matthew Waite for reporting the problem and helping us through a few design decisions.