Posted on
Everyone likes more backups. The new update lets you automate your multiple backup strategy with a feature called "Hooks". After a backup is completed, the data can be in a way piped into other services.
As of now, we've implemented  these hooks. Please do let us know other ideas you might have for automation hooks.
Migrate: After a backup, the data is migrated to another IMAP account of your choosing. Essentially giving you another server backup.
Copy: The data is copied to another location in the filesystem (like NAS folder or Dropbox). Creating multiple copies of your data.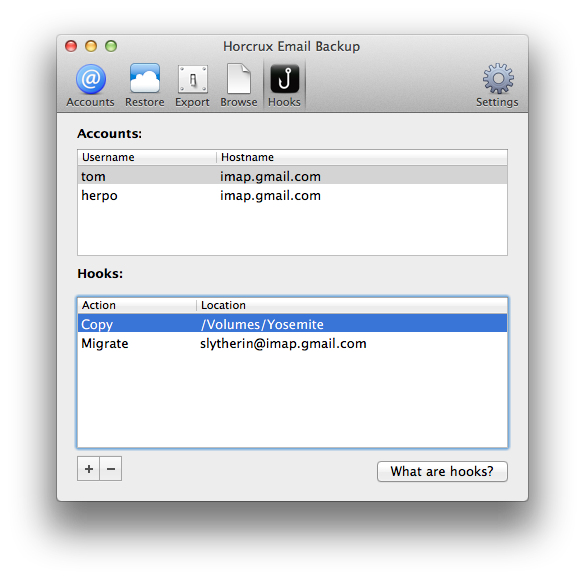 Thanks to Tadeu Bento, Matthew Graves for the idea!